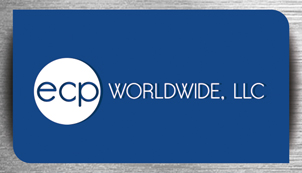 About Us
Centrally located in Houston, Texas, U.S.A., ECP is well placed to help customers from coast to coast in the continental United States. ECP is a leading procurement specialist of industrial supplies manufactured in the United States serving the mining, petrochemical, maritime and energy industries worldwide.

ECP was started several years ago with the intention of building a service-oriented company with a two-fold objective:
1. To carefully evaluate the needs of our customers.
2. To carefully evaluate manufacturers and the products they build .

Successfully completing these two objectives has allowed ECP to become a Valued Supplier worldwide in a relatively short period of time. Our customers are guaranteed high-quality materials and parts, manufactured in a world where both parts and suppliers can be both ambiguous and misleading. ECP is well known for supplying parts and service tailored to the needs of Customers, whether their needs are High-Tech, High-Quality OEM materials, or relatively simple, low-cost parts. By understanding the needs of our Customers and the Manufacturers we buy from, ECP provides High-Value solutions to our Customers whatever their needs.